"I would vote for Bruce Weber. … I think he's had [Kansas State] as consistent as anybody in the league."
Bill Self, when asked for his choice for Big 12 Coach of the Year, 810 AM
GH: I think Weber wins it in a landslide. We all like Bill Self but this was far from his best year in guiding his team through a soft Big 12 schedule.
"I think [Bill Self's] done a tremendous job. A tremendous job. To put them back in position for a ninth-straight conference championship is a remarkable job. Worthy of any individual honor anybody wants to dole upon him."
Blair Kerkhoff, 810 AM
GH: Kerkhoff said he would choose Weber as his COTY, but he was effusive in his praise for Self. I don't get that. Yes, winning a ninth-straight title is incredible, but winning the conference this year wasn't all that difficult when you consider KU had three fifth-year seniors, another senior as their point guard and their fifth starter is expected to be an NBA lottery pick this year. Props to Self for putting that team together but Weber had a much tougher job in taking over Frank Martin's abused children.
"I think if they both tie, my vote is going to go to Bill Self. I think the best coach is the best coach. He's the best coach in the league."
Soren Petro, 810 AM
GH: Petro's logic would eliminate the need to evaluate a coach's performance each year – he'd just hand it to Bill Self each November. Self is the best coach in the Big 12 but he didn't do the best job of coaching this season.
"It's never going to be [like] Kansas. It just isn't. But it can be a really good rivalry."
Gabe DeArmond, on Mizzou's new SEC rivalry with Arkansas, 810 AM
GH: Never is a long time. Let's move forward in time to our grandkids' as adults and how they will view the Kansas/Missouri rivalry. Will the open wound that is so fresh today still be as bloody 30 or 40 years from now? If the two teams remain in separate conferences, I can see Arkansas surpassing Kansas as MU's most hated rival. Maybe not for current KU and MU fans…but two generations removed? Oh, yeah.
"My first instinct is no [Missouri won't win at Tennessee]. Because if Tennessee wins this game, they are in the NCAA tournament. This is their season. Tennessee has so much to play for that if you make me pick the game right now, I have to pick Tennessee."
Gabe DeArmond, 810 AM
GH: I have a bad feeling about all three local schools this Saturday. All three are on the road and I think there is a very good chance all three get beat. I rank their vulnerability in this order; 1) K-State – Oklahoma State is just more athletic and they have the best player in the Big 12 in Marcus Smart. 2) Mizzou – MU should win at Tennessee but every time I start to think they have evolved into a legit Sweet 16 team they go on the road and get whacked. 3) Kansas – Beating Baylor has not been all that difficult this season. KU should win by 10 but they too have been scary against lesser teams at times this year.
"There's nothing better to me than being on a show and stumping the host!"
Seth Greenberg, after Nate Bukaty and Steven St. John were unable to tell him the last time KU and KSU shared a conference title in basketball, 810 AM
GH: Greenberg had Bukaty apologizing and genuflecting because he didn't know the answer to his query. Greenberg was kidding with Nate but he enjoyed making the local host squirm. Read on.
"It's not a trivia question. It's not trivial. I think it has some substance to it."
Seth Greenberg, after Nate said, "We have an answer to your trivia question," 810 AM
GH: Jake, Nate and Steven finally discovered that the last time the two Kansas schools shared a conference title in basketball was 1960. That was so long ago even I don't even remember it.
"We all should probably know that."
Jake Gutierrez, after Greenberg refused to give SSJ a pass for not knowing the answer because he's "The Missouri Guy," 810 AM
"Thank you for making us do our job better."
Nate Bukaty, to Greenberg, 810 AM
GH: If Greenberg pulls that stunt on Petro's show, there are three or four guys on The Program who have the answer before he can finish his question. The Border Patrol is not where I go for sports knowledge. They are the laugh-track for sports talk radio and that's a niche that is sorely barren in 810's programming. Petro tries to be funny but he's better at being a jerk. Kietzman would love to have a sense of humor but humor is more foreign to him than Soul Train.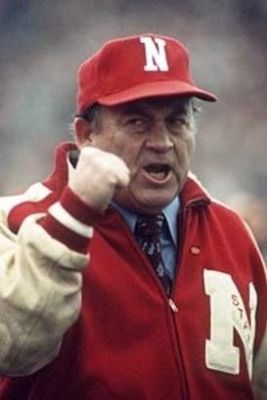 "I don't know anything about Bob Devaney. All I know is that a gym was named after him. I'll be the first to admit that I don't know my Nebraska basketball at all."
Nate Bukaty, when the discussion turned to who was the basketball coach at Nebraska in 1950, 810 AM
GH: Nate guessed Bob Devaney when SSJ asked him who the Nebraska basketball coach was when NU, KU and KSU last shared a conference basketball title in 1950. I would like to be upset that Nate doesn't know that Devaney was the legendary football coach who turned Nebraska into a powerhouse in the 1960s and 'early '70s. But what other school has a basketball arena named after a football coach? For those who care…Devaney was Nebraska's athletic director in the mid-70s when the state legislature approved the funding to build The Bob, thus it bears his name.
"Jonathan Baldwin might go down as one of the worst picks in this [Chiefs'] franchise's history."
Soren Petro, 810 AM
GH: Man, that is one long list of stinkers. I don't think Baldwin is even in the top ten…yet.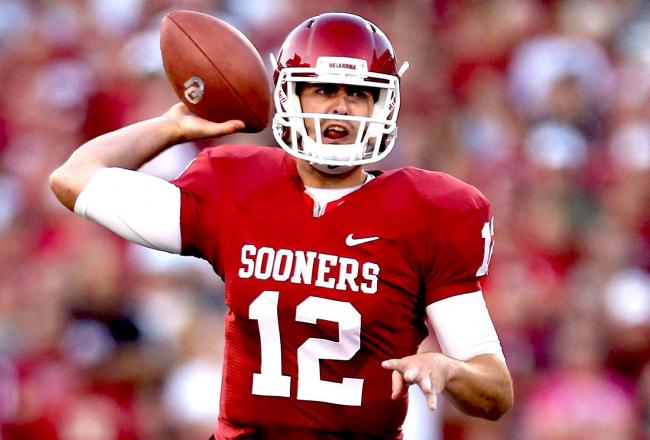 "Geno Smith number one and Landry Jones number two. Landry Jones looks like he's better than the rest of the bunch."
Paul Bessire, of PredictionMachine.com, on how his system ranks the quality of the quarterbacks in this year's draft, 810 AM
GH: I have been pushing Landry Jones as the Chiefs' sleeper draft pick for the last two months…but we don't need Bessire to be drawing any attention to the former Sooner and driving up his value! Petro pointed out that Bessire has been dead on the last two drafts in naming both Colin Kaepernick and Russell Wilson as quality picks in their respective drafts.
"Spring Break! Finally ready for some time with the crew and well needed trip to Cabo!"
Johnny Manziel, @JManziel2, Twitter
GH: It is good to be Johnny Football. A Heisman on your trophy case and spring break in Cabo. Not as bad finish to his freshman football season.
"After Missouri's T.J. Moe posted the slowest 40-yard-dash time among wide receivers Sunday at the NFL Scouting Combine, 4.74 seconds, it was easy enough to write him off at an NFL prospect. But it wasn't so cut-and-dried, because the rest of Moe's workout was exemplary."
Jim Thomas, writer, St. Louis Post-Dispatch
GH: I would like to see Moe gets a shot in the NFL but that is an awful 40 time for an NFL receiver. I sure hope TJ studied while he was at Mizzou…and judging from his tweets from class – he did.
"NFL Combine bench press doesn't matter. Tank Tyler had 42 reps, Jared Allen 14. Tyler – zero NFL sacks and gone. Allen 117 and counting."
Dave Stewart, @davestewartsports, Twitter
"I think the Royals in a couple of years are going to wish they had Wil Myers."
Bob Dutton, 610 AM
GH: Ahhhh, Wil. We hardly knew ya. So how is the former Omaha Storm Chaser doing in Tampa? Read on.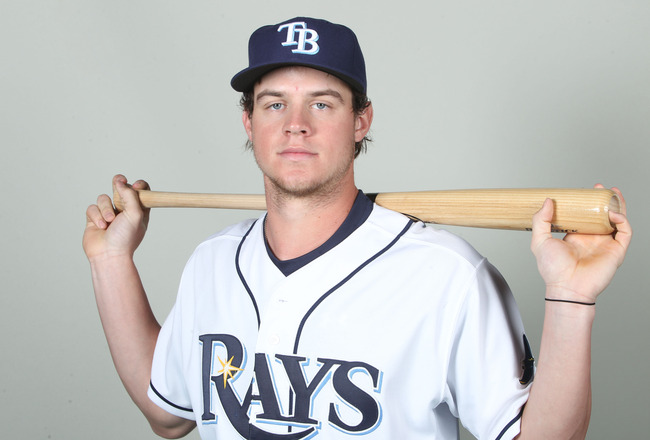 "The best power-hitting prospect in baseball is standing against a cinder-block wall outside the Tampa Bay Rays' spring clubhouse, talking about comparisons and the future and The Trade. … Wil Myers, 22, of High Point, N.C., has the muscled torso of a prototypical slugger, and the chiseled face of a prototypical cover boy, even with facial growth that looks more like a bad science project than a beard. He hit 37 homers and had 109 RBI and a .314 average in 134 games in 2012, and was widely figured to be untouchable until the final day of the winter meetings in Nashville in December, when the Royals reluctantly agreed to include him in a bold trade with the Rays that netted them a pair of proven big-league pitchers, James Shields and Wade Davis."
Wayne Coffey, writer, New York Daily News
GH: I get sad just ready those words…and I still hope Myers has a huge career with the Rays. But it will make life here in Kansas City hard to stomach if he's as good as we think.
"I think [Myers] is going to be ready at some point this year. I don't know if it's going to be at the end of this camp. We're going to bring him up when we think he's ready and that he is not going to go back."
Joe Maddon, Rays' manager, New York Daily News
GH: I like how Maddon is a no-nonsense kind of guy. He doesn't hem and haw and talk in circles. He says what he thinks and then deals with it. Read on for more Maddon on Myers.
"I want to observe, and I don't want to tell him what to do. I want him to do what he does naturally well, and we'll work it from there. There's no preconceived genius thought from our end that we're going to impact this guy in any way. Let him go out and impact the game the way he can, and we'll observe. Whenever you get a new guy or a young guy like that, from my perspective, you don't try to influence anything that he does. I want to see what he does, how he does it. Come in here, walk in the door, don't feel any weight on your shoulders, and just go play the game. That's what I want him to do."
Joe Maddon, Rays' manager, FoxSports.com
GH: Who wouldn't want to play for Joe Mad?
"It's awesome to be a part of this (Rays) organization. This is a great organization. I had some mixed feelings about leaving Kansas City, the team that gave me my shot, but business is business and they had to make a trade to help their team. I think it was a win-win."
Wil Myers, Boston Herald
GH: Myers was close to being drafted by the Red Sox in 2009 and then last off-season the Royals flirted with trading him to Boston for Jon Lester. I think the BoSox will be seeing a lot of Wil.
"The Rays gave up an Ironman starter to gain [Myers] — Shields pitched a team-high 227.2 innings last season — Myers will be tracked in a different light. Questions that will follow him are perhaps unfair but inevitable; there will always be some who wonder if his potential was worth sacrificing known value."
Andrew Astleford, columnist, FoxSports.com
GH: Interesting how the other side looks at a trade, isn't it? We all will be watching how Myers and Shields produce for their new organizations.
"I don't really sense that Dayton [Moore] is running scared. I don't"
Bob Dutton, 610 AM
GH: Many believe Moore made the Myers trade in an effort to win now and save his job. Whether that is true or not, Moore needs to win now to save his job.
"There is a genuine respect for Dayton Moore in that [Royals'] clubhouse that you don't always see for a general manager."
Soren Petro, 810 AM
GH: The Royals are awful at winning baseball games but they are great at fostering loyalty and camaraderie within their organization. Losing rarely seems to tear this team apart. Instead, the players always seem to stand solidly behind whoever is managing or sitting in the front office. The Royals are the opposite of what the Red Sox are – dysfunctional winners.
"So much stuff just happened. There's a philosopher who says, 'As you live your life, it appears to be anarchy and chaos. And random events – non related events – smashing into each other and causing this situation. Then this happens and it's overwhelming and it just looks like, what in the world is going on? Later when you look back at it, it looks like a finely crafted novel. But at the time – it don't! A lot of the Eagles story is like that."
Joe Walsh, in the Showtime documentary on the history of The Eagles
GH: My wife is an Eagles fanatic. This documentary has been playing the past month on Showtime and it seems like every time I flip on one of our televisions, up pops Joe Walsh, Glenn Frey or Don Henley discussing the early years of The Eagles. So I watched the entire doc one snowy afternoon and loved it. Read on or bail now, Desperado.
"Glenn [Fry] got the apartment next to my apartment. This apartment cost like $125 or something a month. And I needed to economize so I moved into the basement underneath Glenn's place, that I could get into for $35/month. It only had one door. That was it. There was a stereo, a piano, a bed, a guitar and a teapot."
Jackson Browne, describing his living space below Glenn Frey's and JD Souther's apartment in 1968 in Los Angeles, Showtime
GH: What is better than hearing how these lucky talented bastards struggled just like us when they were starting out? My old roomie and I shared a one bedroom apartment for $155 in 1977. We converted the dining room into his bedroom…and we wore out Jackson Browne's Running On Empty album on our stereo.
"We had drawn a line in the sand and said, 'No drugs or alcohol during any band activities.' And as a result, we were playing and singing pretty damn good."
Glenn Frey, on how The Eagles cleaned up their act after their reunion in 1994, Showtime
GH: Imagine having to make a rule that drugs and alcohol would not be allowed at work. The music biz is a different kind of animal.
"I really didn't have time to sit around and miss alcohol or cold turkey cocaine or anything. And I had to go in front of people and play and sing sober! Which I hated at first! Oooo that was scary!"
Joe Walsh, Showtime
GH: Showtime is running this documentary for another week. Catch it if you can.
and Twitter / greghall24