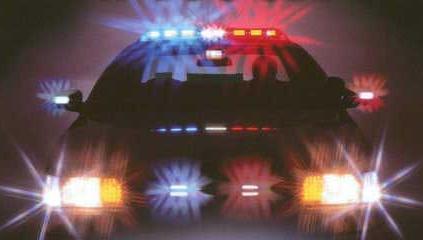 "Based on the information obtained during the investigation there will be no arrests made in this case."
Latisha Stroer, Columbia police spokeswoman, regarding the incident last weekend at a Columbia, MO apartment that resulted in sophomore wide-receiver Dorial Green-Beckham's suspension from the football team, ColumbiaTribune.com
"Given that the two women elected not to press charges, the investigating officer withdrew his warrant request for Green-Beckham on a charge of first-degree burglary — a class B felony — according to the report."
David Morrison, ColumbiaTribune.com
GH: If Beckham is guilty of a serious crime, the people who think they are protecting him by not having him arrested are not doing the city of Columbia or Mizzou any favors. Read on.
"I know you're so upset and I am too. Dorial was wrong in every way and you have every right to be furious. I'm not sticking up for him but football really is all he has going for him and pressing charges would ruin it for him completely."
Girlfriend of Dorial Green-Beckham, in a text to one of the two women involved in the incident last weekend at a Columbia, MO apartment, Columbia Police Report
GH: Pressing charges wouldn't "ruin it for him completely" for DGB. That fault is the 20-year-old's who just can't seem to understand there are rules he needs to follow.
"Seven Mizzou football and men's basketball players have been arrested eight times since January. That includes Green-Beckham's arrest on suspicion of marijuana possession in January, but not an arrest based on a police report that alleges Green-Beckham broke into an apartment last weekend, damaged property and pushed a woman down four stairs. That tally also doesn't count an independent investigation scheduled to be released Friday about the alleged rape and eventual suicide of former swimmer Sasha Menu Courey."
Sam Mellinger, Kansas City Star
"When police asked her why she did not want to press charges, she stated it was because 'she was afraid of the media and community backlash since Green-Beckham is a football player for the University of Missouri and is possibly going to be in the NFL Draft soon.' She also stated she 'was afraid of being harassed and having her property damaged just because she was the victim" and that she "did not want to deal with the mental stress of the whole ordeal it was already making her physically sick to think about it.'"
David Morrison, ColumbiaTribune.com
GH: This is what happens in college towns when athletes are allowed to become gods – which is pretty much every college town with a football or basketball team. Does KU really need to build a $17-million condo for their 20-year-old athletes?
"Minimum annual donation for a season courtside seat ticket at UConn basketball games: $10,000."
Darren Rovell, @darrenrovell, Twitter
GH: To watch college kids play basketball? Yeah, it is a ridiculous environment on college campuses.
"We just need to move quickly on this before he's arrested and before his warrant is made public. He will be kicked out of Mizzou and then not qualify for the draft next year. The coaches talked to me and explained to me how serious this is and there's no time to waste at this point."
Girlfriend of Dorial Green-Beckham, Columbia Police Report
"We don't just wipe our hands clean of somebody who is 21-years-old or younger. I'm not for kicking everybody to the curb and saying, 'Go be a loser.'"
Jay Binkley, 610 AM
GH: I heard a lot of talk on the radio Thursday about getting DGB some help. Many believe there should be an effort to keep him in school, even if he is released from the football team. Why? Why does DGB deserve another break? Why put more students in jeopardy of his next "mistake?" It isn't Mizzou's job to save this dunce. It was his job. He obviously didn't care enough to protect it. Gone.
"Police conducted a Monday follow-up interview with the girlfriend in which she said she did not remember texting that to the alleged victim and that she had been drinking and did not remember if the description in the text was accurate. In a follow-up interview with police, Green-Beckham's girlfriend said she had not received any calls from the coaching staff and that Green-Beckham had talked with coaches and 'relayed that information to her.'"
David Morrison, ColumbiaTribune.com
GH: The Colombia police did a very thorough job of documenting this case and to make sure it is very obvious to all why there was no arrest.
"(Chad) Moller (a spokesperson for MU Athletics) said the Missouri coaching staff did not contact Green-Beckham's girlfriend after the incident."
David Morrison, ColumbiaTribune.com
GH: There are a lot of statements in this report that we are not supposed to believe and others where we are supposed to read between the lines. This one about the coaches' comments to the girlfriend is serious. But she appears to be incredibly unreliable as a source. Mike Alden and Gary Pinkel should want to know the truth.
"The report indicates that Green-Beckham's girlfriend said she was "in the bathroom" and "didn't hear or see anything" during the incident and was "extremely uncooperative" in the investigation."
David Morrison, ColumbiaTribune.com
"Dorial Green-Beckham has lost the privilege to play football at the University of Missouri."
Carrington Harrison, a lifelong Missouri fan, 610 AM
"My job is to get it fixed. That's what I intend to do."
Gary Pinkel, ColumbiaTribune.com
GH: Do your job, coach. We are all watching.
[email protected] and Twitter / @greghall24