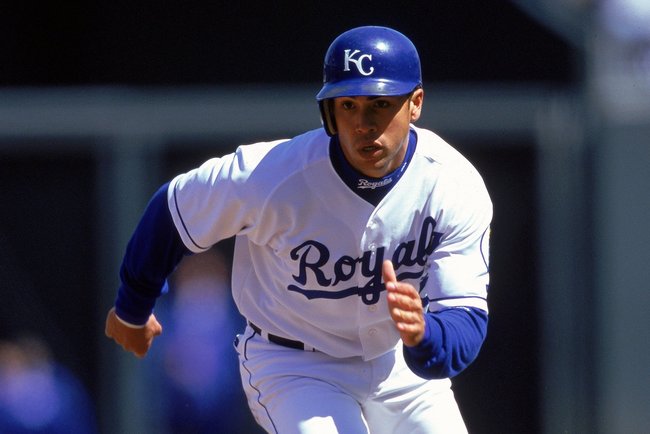 "Other teams becoming convinced that Carlos Beltran is going to land with the Royals, on a deal of 3/$48 million."
Buster Olney, @Buster_ESPN, Twitter
GH: This is the tweet from the ESPN MLB insider that fueled a lot of discussion about Beltran returning to Kansas City to close out a possible HOF career. Beltran was tremendous for the Cardinals in the postseason this fall. How good was he? Better than even our own St. George – and that is pretty damn good. But is he worth it at 36 years of age? Should that money have gone to trying to resign Santana? Does signing Beltran mean trading Billy Butler? Lots of question to ponder about a free agent who has yet to make his decision.
"(Beltran) is not close to making a deal. He is in the process of going and visiting teams. Are the Royals going to sign him? I don't know. I think the key question is, 'What does Carlos really want?' He's playing the game by visiting the Royals and other teams."
Buster Olney, on the free-agent outfielder, 810 AM
GH: Olney appeared on 610's The Drive on Tuesday and he sounded a lot more convincing about Beltran becoming a Royal than he did the following day on 810's The Border Patrol. He was backpedalling with the kind of expertise we would expect from Trey Hillman on his unicycle.
"(Beltran) is a major liability in right field. That was the view of this (MLB) executive."
Buster Olney, 810 AM
GH: If Beltran can't play right field, do the Royals really want him and Butler on the same bench? For the next two or three years? It seems like the Royals are spending a lot of money to make up for trading the cheap services of Wil Myers.
"In six full seasons Jacoby Ellsbury has averaged 114 games. He made one All-Star team, won one Gold Glove and hit more than 9 homers once."
Gerry Callahan, @GerryCallahan, after the Yankees signed the former Red Sox outfielder to a seven-year contract for $153 million, Twitter
GH: Ellsbury's agent is the infamous Scott Boras – who also is the agent of Royals players Eric Hosmer and Mike Moustakas. Anyone want to guess the Royals' chances of resigning either once they reach free agent status?
"Just an amazingly bad #Ellsbury deal by #Yankees. A fragile outfielder whose power already vanished and whose speed will."
Keith Olbermann, @KeithOlbermann, Twitter
GH: The worst part about the Ellsbury signing is that it may be a really awful financial move for the Yankees – that won't matter if it fails. The Yankees treat money like the Royals treat hot dogs on Buck Night.
"Teams have now spent $524 million on free agents this offseason. The Yankees account for $238 million of that, or 45.4%."
Jeff Passan, @JeffPassan, Twitter
GH: Is MLB going to do anything about the economic imbalance of its franchises or will they just sit back and watch the big-money teams continue to dominate free agency? They sure look quite content with the status quo.
"Judging by the unhappy, angry, sad reaction of #Royals fans, the Dayton Moore deal brings new meaning to Black Friday."
Pete Grathoff, @pgrathoff, Twitter
GH: Who didn't know the Royals would resign Moore? A two-year deal gives the Royals plenty of room to fire him if he and Ned lead the club back to a 70-win season.
"I have to wake up every day and look at my phone to know what day it is."
Conrad Dobler, former NFL player, on his present condition due to suffering concussions while playing football, KCUR
GH: I'm not sure this is the best argument for long-term brain damage from playing football. Dobler is now 63 and there are a lot of folks his age who don't know what day it is when they wake up…and some a bit younger.
"(Ken) McClain used a clause in Missouri law — set to expire at the end of this year — that makes it the only state in the union allowing players to sue their team for damages, as opposed to being required to sue the National Football League. McClain filed suit on behalf of five players who were with the Chiefs between 1987 and 1993: Alexander Cooper, Leonard Griffin, Christopher Martin, Joseph Phillips and Kevin Porter. The lawsuit claims all five players suffer from post-concussion syndrome and latent brain disease, and suspected Chronic Traumatic Encephalopathy."
James Dornbrook, writer, bizjournals.com
GH: I listened to McClain be interviewed Tuesday on 610 by Danny Parkins and Carrington Harrison and also on 810 by Kevin Kietzman. He did not impress me as an orator but he is known for his research and getting huge settlements for his clients. The NFL should be and probably is worried.
"Within two years, we'll have a resolution of some type I would hope."
Ken McLain, legal counsel for the five ex-Chiefs who are suing their former team for their concussion injuries, 810 AM
GH: Why wouldn't every former Chiefs and Rams player take advantage of this loophole in Missouri law and cash in on McLain's work? I expect that number of five to grow much larger before the end of the year.
"They're all saying that Salt Lake is the finesse team and we're just a bunch of brutes who don't like to play soccer. That's alright. We invite that. We know that's not true."
Matt Besler, Sporting's hometown defender and MLS All-Star, 610 AM
GH: Hear that Kansas City – especially you non-soccer brutes? Sporting is considered to be the goons of the MLS. Kind of makes those soccer guys running around in their shorts a lot more palatable, doesn't it?
"I'm from Argentina and the atmosphere here (at Sporting Park) is as good as anywhere."
Gabriel Gabor, MLS PR man, in an interview with The Border Patrol, 810 AM
GH: I take my good-natured shots at soccer and have been doing it since I played the game in the '60s. But even the harshest local critics should acknowledge the rabid fan base that Sporting has spawned here in our city. I don't always get the craziness and singing and scarfs and religious devotion to the sport but so what? Those who do are having a helluva good time and they've made Kansas City one tough place to play.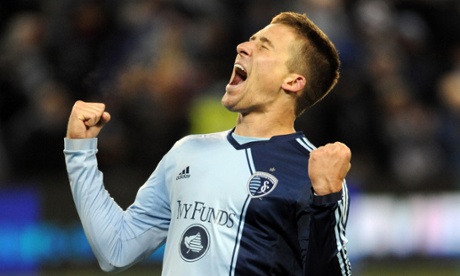 "I can't believe (the weather forecast calls for temps in the teens for Saturday afternoon). The last three days have been amazing at practice. It's not my first choice – or my second, or third probably or fourth! But it won't be an issue for us."
Matt Besler, 810 AM
GH: I stretched my Wednesday morning run (in 45-degree temps) to almost 10 miles in preparation for the drop in temps over the next week. I might be skipping some days. I cannot imagine how cold and miserable it is going to be for the players and the fans at Sporting Park Saturday afternoon. 17 degrees? Heading that ball is going to feel like banging your forehead into a wall.
"Having it at home is awesome. It makes it a lot sweeter if you win. But if you lose, it's going to hurt more because it's such a big opportunity. But hopefully we win, and it's all good."
Matt Besler, USA Today
GH: I am calling for a KC trifecta on Saturday with a KU win over Colorado, Sporting defeats Real Salt Lake and Mizzou brings home the SEC championship trophy. I'd also like to see KSU Thursday night at Bramlage knock off Ole Miss and their bombastic shooting guard, Marshall Henderson. Tell me that game won't be a fun one to watch.
"Probably not real good if the SEC / Big 12 Challenge wants to continue."
Bill Self, when asked what the chances are of Kansas getting paired up against Missouri in the future, 610 AM
GH: Bill just ain't budging. But even some Kansas fans are starting to miss this great rivalry game.
"Missouri wants to play and they should play. It's time."
Bob Fescoe, KU alum and avowed Jayhawk homer, 610 AM
"It is time. Come on!"
Josh Klingler, Iowa grad who works for the Jayhawk Radio Network, 610 AM
GH: I heard Klingler doing play-by-play of the Kansas basketball game Saturday while the Jayhawks were in the Bahamas and Bob Davis was busy calling the KSU/KU football game in Lawrence. Klingler did a nice job not only in calling the game but also working with Greg Gurley. I wonder if Nate Bukaty was jealous? Davis, a Topeka native, is 68 years old and the search for his replacement can't be far off. Davis was hired by KU in 1984 after his run at Fort Hays State. Whoever replaces the much-loved Davis will have a difficult time matching his talents. While Bob's age has robbed him of late of some of his greatness, he will always be one of the best play-by-play talents I have ever heard on radio.
"Arrowhead record was 137.5 RT @ESPNNFL: WOW!! A World Record for noise at Century Link in Seattle — 137.6."
Chris Fickett, @ChrisFickett, Twitter
GH: Is anybody anywhere surprised that Guinness found a way to give Seattle the "new record" by .1 decibel? One of my favorite comments on this was from the Chiefs super fan known as, The X-Factor. He told KMBZ that Seattle deviously had been "gathering intel for some time," on how the Chiefs fans had broken the records at Arrowhead. And Santa is going to be flanked by military bombers this Christmas.
and Twitter / @greghall24