"If Sporting goes out and wins this game, what will the reaction of the city be? Because when they won it in 2000 (as the Wizards), I think most of the city just yawned."
Nate Bukaty, on Sporting Kansas City playing in the MLS Cup title match Saturday afternoon at Sporting Park, 810 AM
GH: How will an MLS Cup title effect Kansas City? Great question. I think the local soccer community will go berserk. I expect the Cerner boys will organize a parade downtown or maybe through The Plaza. But will the average sports fan who typically ignores soccer participate? It will be interesting to see the city's reaction.
"I think winning this championship wins over some of the fans who are still hesitant to buying to soccer here in Kansas City. If your hometown team wins the championship in that league, I think that wins over a lot of people who are kind of hesitant to like soccer."
Aaron Swarts, 810 AM
GH: I could not disagree more with Swarts. The anti-soccer segment in this town is not going to be swayed by winning the MLS Cup or even a bribe. I spoke at a local Rotary Club last week on the Missouri side of the state line and my presenter introduced me by saying, "…Greg's going to talk about the Chiefs, the Royals and the Missouri Tiger – but's he's not going to say a word about soccer or the Kansas Jayhawks!" That line received the loudest ovation of the day.
"I think this is the biggest trophy that (Sporting) plays for…well, the Champions League could be a bigger trophy…"
Nate Bukaty, responding to a comment by Steven St. John that many peripheral soccer fans are confused by the multiple titles Sporting seems to be vying for, 810 AM
GH: This is a problem for Sporting and the MLS – they play for too many cups and too often are in some tournament against strange teams that the average fan doesn't know or understand. And what's the deal where star players just up and leave the team midseason to go play elsewhere?
"There is a huge percentage of Missouri fans in this town who will not watch the MLS Cup because they are watching the SEC Championship game."
Nate Bukaty, on the Missouri and Sporting games both starting at 3:00 PM Saturday, 810 AM
GH: I would put that percentage right at about .05% — and that's because I know that the guy who dresses as Wilfred the dog in the Cauldron is a diehard MU fan who will be at Sporting Park Saturday.
"This is a huge Saturday for college football. What if the MLS would have decided to play this game on Friday night? They could have owned it. This is where the MLS needs to get their head out of their ass sometimes."
Nate Bukaty, 810 AM
GH: Bukaty should be the new commissioner of the MLS. This is a great idea. Hell, is there still time to change the MLS Cup game to Friday night?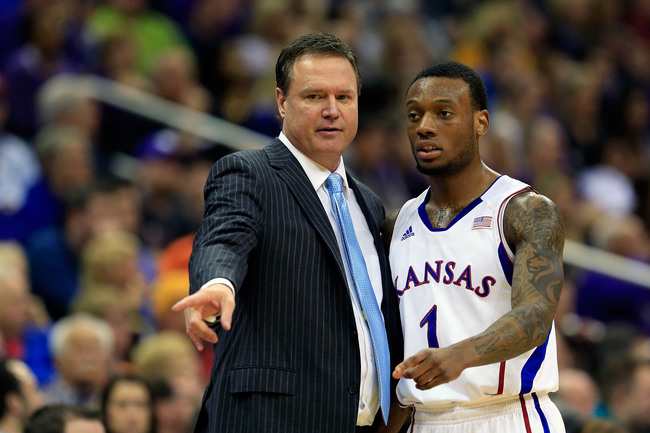 "Kansas plays at Colorado that day and I know a lot of my buddies are going to watch Kansas (basketball)."
Aaron Swarts, on the KU at CU game that starts in Boulder at 2:15 PM (CT) on ESPN2, 810 AM
GH: Okay, so remove another HUGE segment of the Kansas City sports fan base from viewing Sportings' title match as Kansas fans watch their Jayhawks play basketball in Colorado. Oh, and the weather here on Saturday afternoon is supposed to be Artic…
"On Friday and Saturday it is going to be brutally and ridiculously cold. I know, Sporting Kansas City."
Gary Lezak, KSHB Meteorologist, on the Arctic blast that is supposed to descend on KC later this week, 810 AM
GH: I will be on the couch watching Sporting, MU and KU. It's kind of what I do.
and Twitter / @greghall24